---
Day Before the Surgery – Saturday January 15, 2005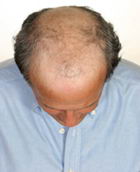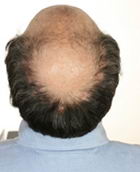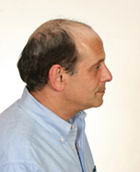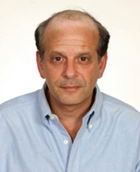 ---
Surgery – January 16, 2005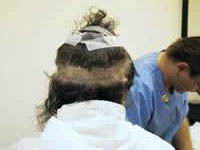 Three days prior I began preparing myself for the procedure. I avoided any alcohol consumption and anti-inflammatory and ASA medication for 72 hours.
I arrived at 8 am after having a full breakfast. It was going to be a long day and there was no point going hungry.
Upon arrival I had a preoperative consult with the surgeon who briefed me on the procedure and delineated what my new hair line was going to be like.
I then was given some bromazepam to relieve some anxiety and changed into a surgical gown.
Once seated the surgeon examined the donor site and technician shaved the region in preparation for the extraction.
---
Step 1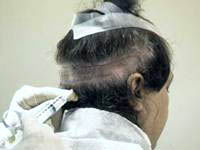 The area was injected with local anesthetic which caused a very temporary stinging sensation.
---
Step 2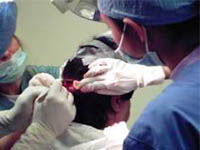 Donor region is then approximated and sutured tightly to minimize any scarring.
---
Step 3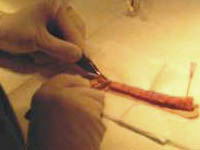 The strip is then harvested from the donor region, which is then divided into follicular units in preparation for transplantation.
---
Step 4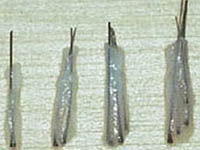 The grafts are then dissected down to single follicular units.
---
Step 5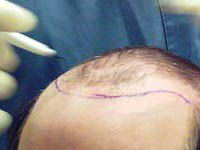 Now for the artistry. Natural hair-line is demarcated with a surgical marker. A skilled technician then uses a fine gauge needle to create recipient sites for the transplantation of the follicular units.
It is the exclusive use of these single follicular units (one hair root at a time), in conjunction with the "dense-packing" or "punch and plant" technique, which guarantees an absolutely undetectable hairline; or as True Hair refers to it, as the "perfect hairline"
---
A Hair Transplant Should Never Look Like A Hair Transplant
---
Eight hours later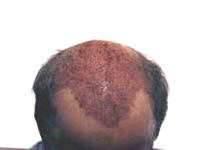 After 3050 grafts being relocated I was ready to go home. The staff made sure I was completely comfortable for the duration. After the surgery they provided sufficient pain management medication for the first couple of days of recovery.
For the first 24 hours my movements were restricted, as I didn't want to disturb the grafts. After the third day I lightly rinsed the top of my head with warm water in addition to the donor region. While doing this I felt little hair stubble. Something I haven't felt in at least 15 years.
Subsequent to the first week I was able to wash the top of my head more vigorously with shampoo. In addition great care was made to vigorously cleanse the donor area.
On the 8th day after surgery the scabs began to fall off. With all of them completely gone at the 2 weeks mark. My scalp remained pink in colour for several weeks.
Much of the razor stubble I felt over the transplant regions fell out within 2 months after surgery. There was no concern since this is a normal process subsequent to transplantation and within four weeks new hair began to sprout.
---
Four Days Post Operation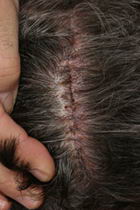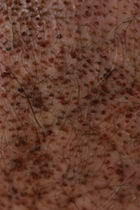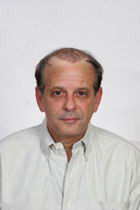 ---
One Month Post Operation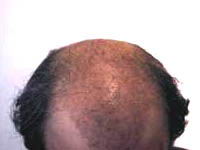 ---
Three Months Post Operation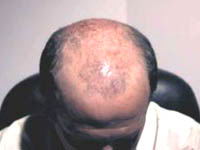 Second mega-session performed in the crown area. A total 2968 graft were used to fill in the back.
---
Four Months Post 1st Operation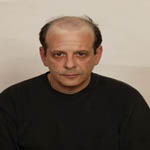 ---
One Month Post 2nd Operation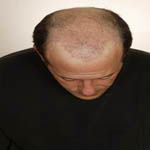 ---
Post Operation Months Five and Six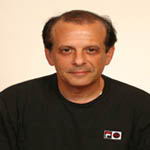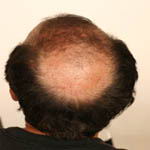 ---
Post Operation Month Ten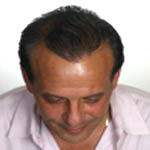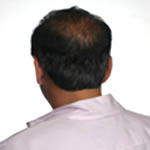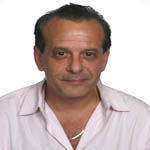 ---
Post Operation Month Twelve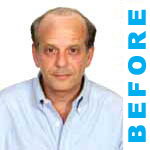 In conclusion, True Hair asked me to research all the latest facts about male-pattern baldness, and the latest in advancements for hair-replacement and/or hair re-growth. If you'd like us to e-mail you this information, please request this in the contact us section of the website. Hopefully, this comprehensive data will help make you a more informed client. It certainly helped me make my decision.
Again Regards and Good Luck,
Dr. Larry Fryedman D.C.